Us the following sources for researching your Google Doodle topic/person.
Encyclopedias
Encyclopedia resources to use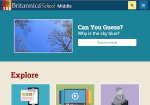 Britannica Middle
Find fast answers and homework help. Explore videos and articles on famous people and places. Discover maps, photos, and illustrations for school projects.
PebbleGo Biographies
Research information on the lives of important inventors, explorers, African Americans, Hispanic Americans, women and more.
Periodicals, et al
Magazines, newspapers, and other resources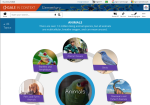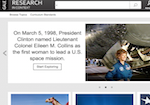 Gale in Context: Middle School
Created for middle-schoolers, Research in Context combines Gale reference content with age-appropriate videos, periodicals, primary sources, and more