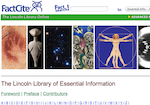 FactCite Essential Information
Covers most areas of the curriculum, including world and American literature, world and American history, government and government documents, physical sciences, biology, social science, and countries of the world.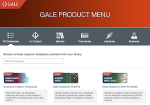 PebbleGo Science
Research information that supports Earth Science, seasons, weather, and space.
Issues & Controversies
Hundreds of hot topics in politics, government, business, society, education, and popular culture.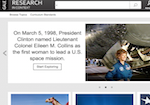 Gale in Context: Middle School
Created for middle-schoolers, Research in Context combines Gale reference content with age-appropriate videos, periodicals, primary sources, and more