Explore Databases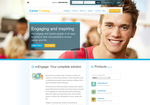 Career Cruising
An interactive career planning tool designed to help students to explore different career options, manage course selections online--and plan various pathways to meet the requirements for their desired career path.
---
Teaching Books
Discover online multimedia resources. Bring books and authors to life.
---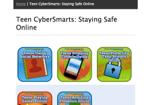 Teen CyberSmarts
Interactive eBooks for grades 7-12 will simulate a real-life Internet experience within the safety of an instructional, guided, and fun platform.
---